PROFESSIONAL
  BRASS POLISHING SERVICE  
Restore, refurbish, polish and lacquer brass
I have been working with metal workers, Churches, antique trade, interior designers, and the general public for the past 40 years.
SPECIALISED IN BRASS POLISHING AND REPAIRS OF
HOUSEHOLD ITEMS SUCH AS 
                         >Brass door sets    >Door handles     >Fire fender  
                         >Fire screens         >Fire irons           >Candlesticks     
                         >Standard lamps   >Table lamps        >Stair rods
                         >Coal scuttles       >Brass Tables        >Boat items 
                         >Brass bars/rails   >Brass light fittings   
                                                                                                         *
After cleaning, polishing, buffing and finishing we coat it with a clear water-white lacquer with excellent clarity. This prevents attack and tarnishing by atmospheric oxygen and everyday pollutants.

The clarity and excellent optical properties
of the lacquer ensures that the original appearance of the substrate is preserved.
*
Please call Stephen for a quote
01 4784245
WhatsApp Images to.
  087 2511738
or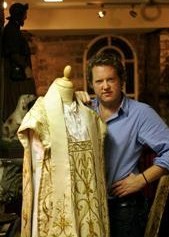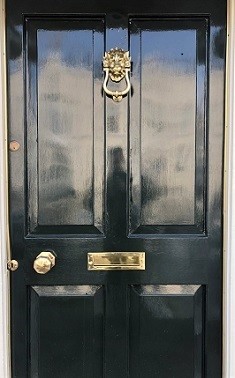 JUST SOME OF OUR FEEDBACK
Hi Stephen,
The Brasses are fantastic great job thanks you so much. I never thought I would see them looking so well you are gifted.
Take Care and keep safe
Kind Regards Elizabeth.
---
Dear Stephen
Thank you so much, I really love my fender.
Yours sincerely,
Trish K.
---
I am very happy with the job you did polishing the brasses for my Hall Door. They are positively sparkling and have transformed the general appearance of my house. Thank you Stephen. I would heartily recommend your services.

June Finegan
Maxwell Road
Dublin 6
---
"I left a large brass lamp which had great sentimental value to me into Stephen at The Crypt in Portobello. Stephen did an amazing job polishing the brass to a great luster. The brass lamp which mean so much to me has now been given an new lease of life thanks to Stephen."
Many thanks,
Ken
---
Stephen
Thanks very much for the excellent cleaning job and speed on the door handles and and other pieces of brass,
Thank again
John
Mart House
Foxrock
Dublin 18
---
Dear Stephen
Thanks for the door handles you done a brilliant job on them I am very impressed with them I would recommend you any time.
kind regards
Michael Mcgrath
Dunfords pub
Touraneena
Co Waterford
---
Dear Stephen
I would like to thank you for carrying out the cleaning and polishing of the Brasses of Ballymore Eustace Parish Church
Over the years they had become quite tarnished and discolored. They had beenRestored to a very high standard and the work has been commented on very favorably by a number of parishioners.

With Kind Wishes
Yours Sincerely
Monsignor John Wilson
---